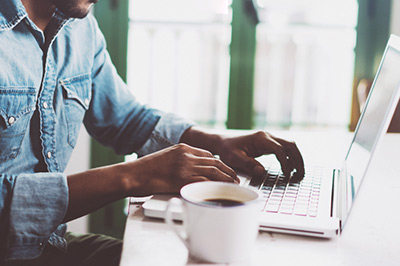 Work from Home or Business Opportunity scams are common in today's society. E-commerce and  telecommuting continue to gain in popularity, and working from home is becoming more common than ever. But remember that as with other scams, you should watch out if an offer seems "too good to be true."  
Ads often promise you can earn hundreds or thousands working from home, maybe even in your spare time. Do your homework to make sure the offer is legitimate. Consider carefully before paying in advance for a business opportunity, such as paying for supplies or a fee to get started. Ask questions before taking a job. Check online reviews about the employment opportunity or the business itself.  
One of the most common work from home scams is the mystery or secret shopper scam. While there are legitimate secret shopper programs, there are also many that are scams. Common marks of a scam include being asked to deposit checks and wire some money back or send gift cards to a business. This could be an example of a "fake check scam" or "wire transfer scam."  Learn more about these types of financial scams. 
For more information on work at home businesses, including potential scams, visit the FTC's website.