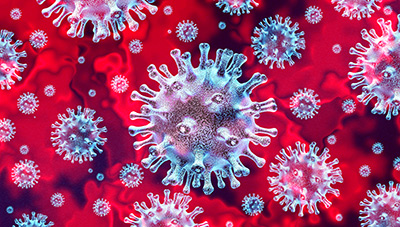 As Covid-19 continues to affect Texans, be wary of scammers taking advantage . While most businesses have shown great dedication to the community and the state during this difficult time, some businesses and individuals may seek to use this emergency to their advantage. Don't fall for offers for cures for Covid-19, and be careful of imposters pretending to email or call you from the CDC or the IRS regarding tests or stimulus checks. Learn more about the latest Covid-19 specific scams.  
Remember that common scams may become even more prevalent during an emergency, as scammers attempt to prey on the community's vulnerabilities. Learn more about common scams or specifics on bitcoin blackmail, puppy scams, and working at home.
Price gouging is illegal throughout the state during this disaster declaration. Businesses are prohibited from charging exorbitant prices for necessities such as drinking water, food, batteries, medicine, lodging, and more. Learn more about price gouging.
Texans who believe they have encountered disaster scams should call the Office of the Attorney General's toll-free complaint line at (800) 621-0508 or file a complaint online. When filing a complaint, please include as much information as possible.  If reporting an online business, please include as much of the following information as possible: the platform where you saw the item, the seller's username and their location, the URL of the webpage where you saw the offer, and a screen shot of the offer. For additional information on disaster scams, please visit our disaster scams page.