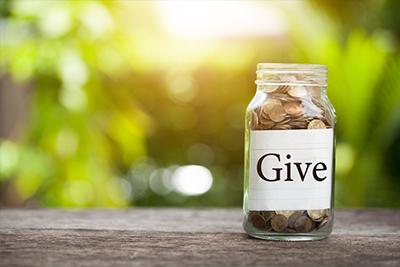 As we are approaching the season of giving, you may want to research a charity to give back to. You can search for causes you care about and find out more about charitable organizations through these sites: GuideStar, BBB Wise Giving Alliance, Charity Navigator, and CharityWatch. You can also check for online reviews and complaints about a particular charity.
If you choose to give through an online giving portal, make sure you understanding where your money goes, fees associated, and who will receive your information. Keep a record of your donations and review your statements to make sure you did not unknowingly sign up for a recurring payment.
Sadly, as in most areas of life scammers may take advantage of charitable giving as well. Don't be tricked into paying someone who calls with a local area code without further information – scammers are able to use "spoofing" to change caller IDs to make their call look local. Make sure the charity you are giving to is the one you intended. Many may use similar names and will try to rush you into making a donation or thanking you for a donation you never made to try to get you to pay without researching.
For more information on charities, including potential scams, visit the FTC's website.